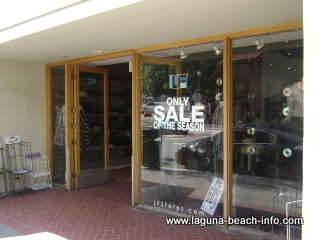 - I really LOVE this boutiques! LF Store is located in Laguna Beach on Forest drive. I like that the store has an urban out door look and feel to it with the old hard wood floors and other antic furniture you fine in the store used as a display. You know when you step into the store your going to fine a unique item. The only dislike about the store is that the prices are a bit high but when you out looking for that one of a kind piece this is where you will find it.
-The trends that were in the store are more of a effortless look, not to polished look. The Native American trend some what of a drifter. the clothing along with the web site tells a store about there customer.An out door look and feel to the clothing. Neutrals, earth tones, along with some bright colors as well.
-The sweaters have been very popular, leggings and sheer blouses.
-This store is a good example for trendsetters because it has all the trends that are not out yet so only trendsetters would pick it up first.